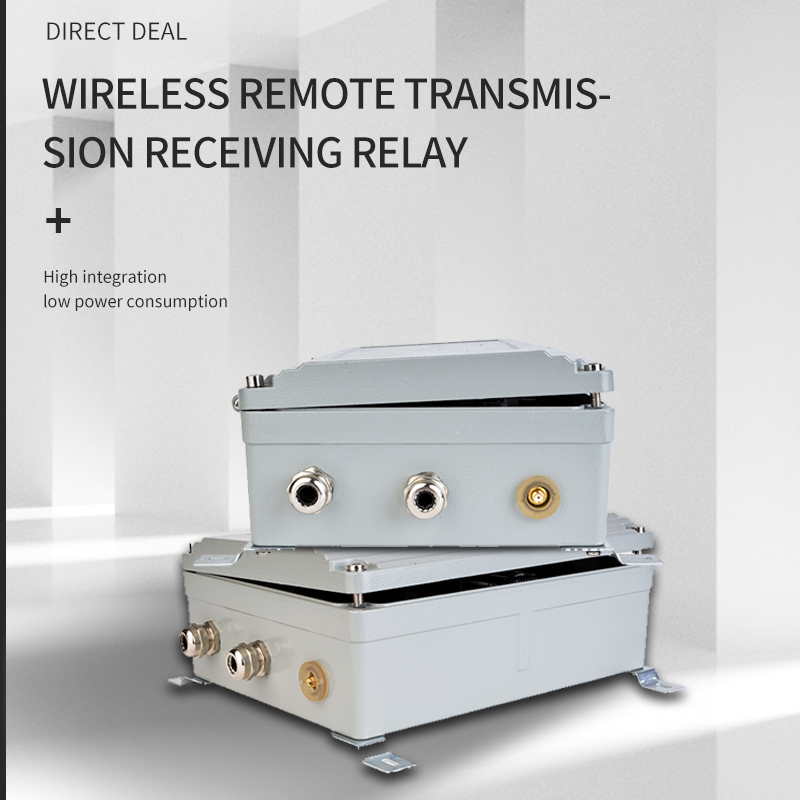 HRF-WXZJ-V1.0 intelligent wireless receiving terminal adopts high-integration, low-power large-scale microprocessor and advanced wireless communication technology, and works in the wireless open frequency band 433MHz; Measurement data, alarm, protection and other parameters of devices such as devices. It overcomes the disadvantages that the previous monitoring equipment is not suitable for the harsh on-site environment, and the damage to the instrument and monitoring device caused by equipment maintenance and repair. The intelligent wireless receiving terminal can upload data to the upper management system through the RS485 interface through the MODBUS-RTU protocol. It is an advanced intelligent wireless receiving terminal.

Technical indicators:
1. Communication interface: RS485
2. Communication baud rate: 2400, 4800, 9600, 19200
3. Communication protocol: MODBUS-RTU
4. Ambient temperature: -30℃~+65℃
5. Ambient humidity: 35% to 85%, no condensation
6. Power supply: 220VAC
7. Working current: ≤200mA
8. Receiving distance: about 300 meters
9. Number of receiving instrument points: maximum 32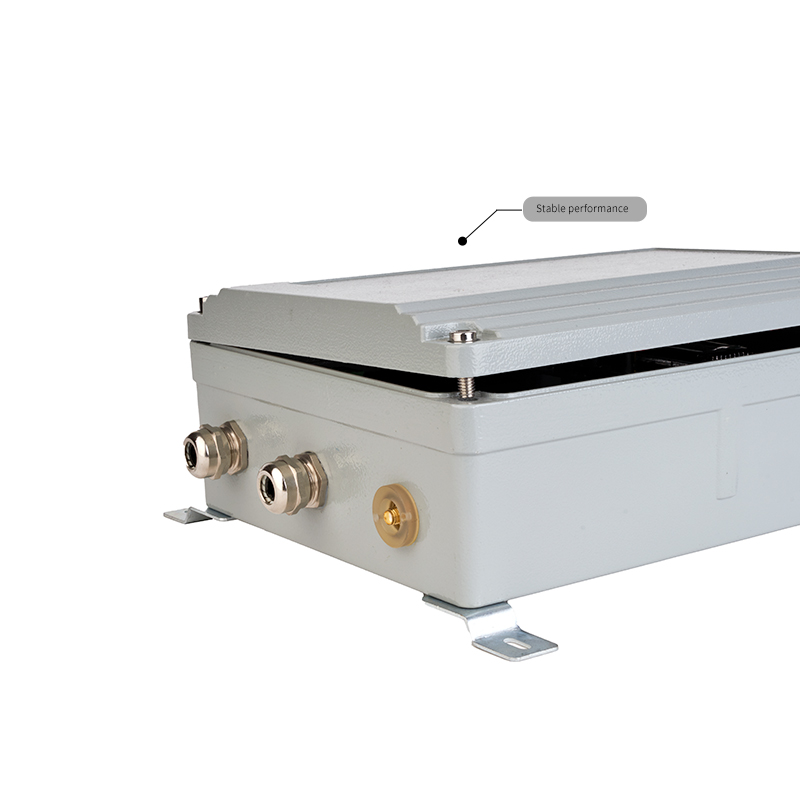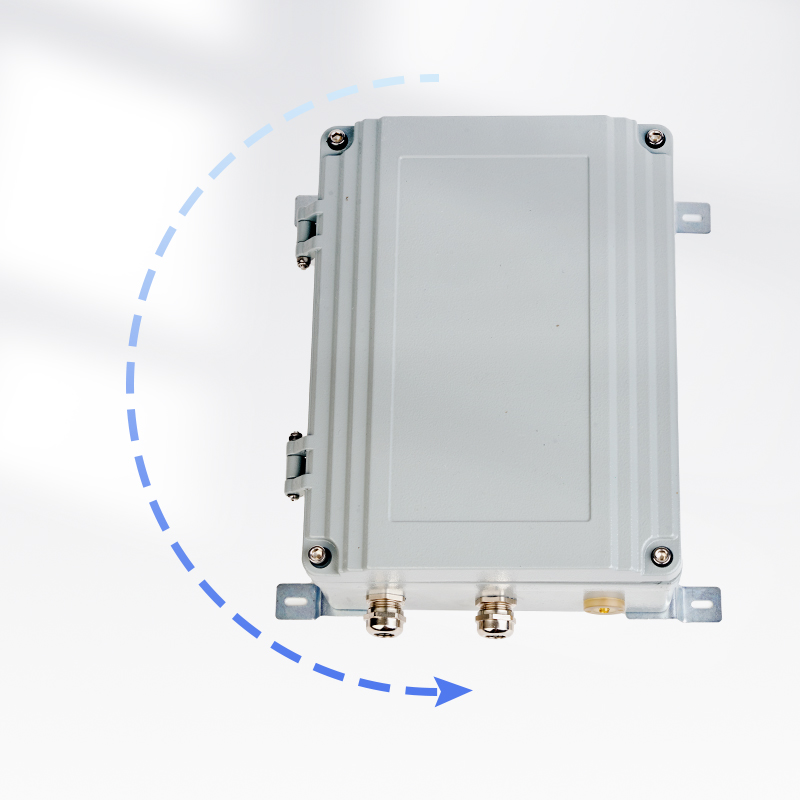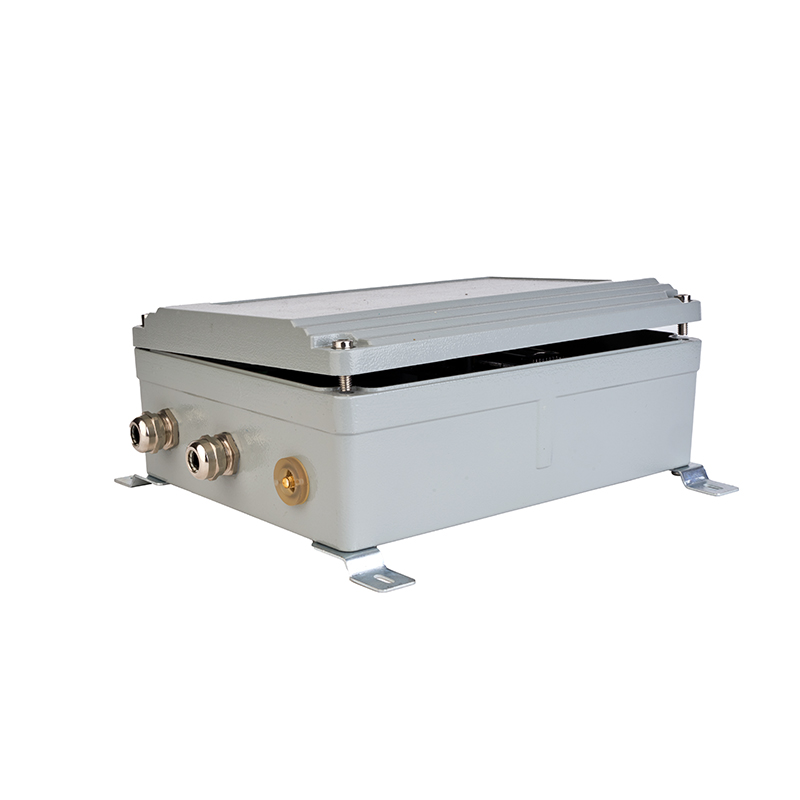 1. It can receive the working parameters of wireless SF6 density sensor, wireless surge arrester online current monitoring and other equipment;
2. RS485 communication interface;
3. It can be equipped with storage function;
4. Intelligent alarm function;
5. Standard communication protocol Modbus-RTU;
6. The network link is reliable and the speed is high;
7. Standard software system, easy to upgrade;
8. Various installation forms.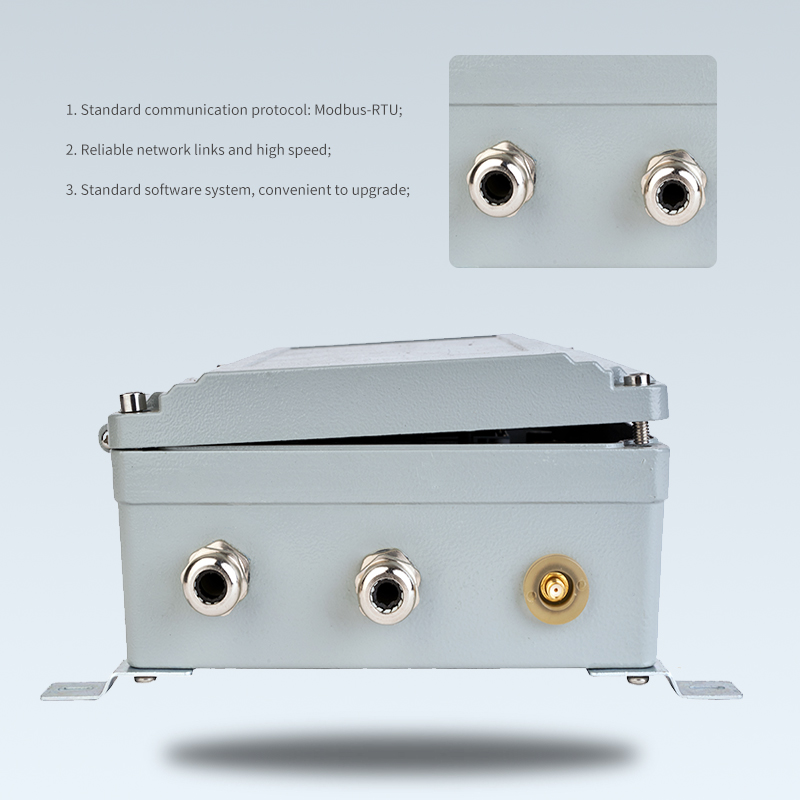 Xi'an Hengruifeng Electric Co., Ltd. is located in Building 3, No. 2296, Keyuan 4th Road, Fengdong New Town, Xixian New District, Shaanxi Province. It is a high-tech enterprise integrating scientific research, development, production and sales. The company was registered and established in 2012 with a registered capital of 11 million yuan. It mainly produces professional manufacturers of SF6 density online monitoring, arrester online monitoring, oil pressure online monitoring, intelligent environmental monitoring system, environmental dehumidification, and SF6 valve manifold series products. Products are widely used in high and medium voltage switches, electric power industry, and power ubiquitous IoT intelligent power station renovation projects.
Our company has more than 2,300 square meters of modern workshops, a group of high-precision machining equipment and skilled operators, and the processing capacity is at the leading level in the same industry. Our company also has a high-level design and development team, including 8 senior design engineers, 8 senior R&D technicians, and 15 intermediate technicians.
Since its establishment in 2012, the company has cooperated with the Electric Power Research Office of Xi'an Jiaotong University to develop SF6 series products, has accumulated rich experience in R&D and production, and established and improved a quality management system. It has successively obtained ISO9001 quality system certification and measurement certificates. Monitoring, environmental monitoring, SF6 density electrical products, SF6 valve group series, etc. have obtained Hunan Changgao, Taikai, Xinjiang Jingkai Switch Co., Ltd.; Xinjiang Electric Power Company, Guangxi Nanning Ultra-High Voltage Bureau, Zunyi Power Supply Bureau, State Grid Sichuan Panzhihua Power supply company, Yulin Power Supply Bureau, Xining Power Supply Bureau, Weinan Power Supply Bureau, Meishan Power Company, Ganzi Prefecture Power Supply Bureau, State Grid Sichuan Ya'an Power Supply Company and other users have recognized and unanimously praised.
Our company has a professional after-sales service team, which implements 24-hour all-day tracking service for the products sold, and provides on-site debugging guidance for installation and use.
In the great opportunity of the western development, we must face users, face the future, fully grasp and utilize the existing favorable conditions and advantages, Xi'an Hengruifeng Electric Co., Ltd. will strive to repay the care of the Quartet, no matter now or in the future, we will Cherish every opportunity and serve the society with high-quality products.
We sincerely welcome friends from all walks of life to join us, cooperate in any form, develop together, and produce more and better power equipment to meet the needs of the continuous development of my country's power industry and create a better future.
Corporate philosophy: honesty and long-term trust, diligence and pragmatism.
Quality policy: keep improving quality and perfect service.
Quality goal: Take scientific and technological innovation as the guide, with standardized management as the guarantee, to create high-quality products that customers are satisfied with.
Service concept: integrity, quality, speed.
Products we serve:
High voltage products (switches above 110kv)
MJ-III SF6 Density Relay
MJ-IV Intelligent Remote Transmission SF6 Density Relay
ZMJWXYC wireless passive remote transmission SF6 density relay
JCQ3(E)-10/800D (communication type) arrester online monitoring system
Medium voltage products: (suitable for 10kv-35kv inflatable cabinets)
HRFY63JC Series SF6 Density Monitor
HRFY63MP Series SF6 Barometer
YS-SF6-02 series gas pressure sensor
YCMJ-YS-IN SF6 Smart Monitor
YS-ZF series inflatable joint
SF6 Density Relay Supporting Disassembly-Free Valve Group
Engineering class:
Renovation of SF6 Density Relay Matching Non-Disassembly Valve Group
SF6 switch gas circuit reconstruction
Technical Transformation of Intelligent Monitoring of SF6 Density Relays
Technical Transformation of Surge Arrester Intelligent Monitoring
Contact Person:Li Xinyi
Email:xahrfdq@163.com